ASID - American Society of Interior Designers

I am ASID professional member #15775.
The identifying letters ASID are your assurance of a designer who, through education, training and experience, has met the most rigorous acceptance standards achievable within the design community.
ASID is the oldest and largest professional organization for interior designers across the country, offering members continuing education through professional development courses.
Additionally, ASID provides guidelines to keep members abreast of environmental safety laws, building and fire codes, accessible design regulations, historic preservation, state certification and ethics.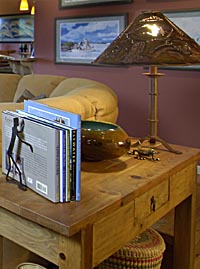 Your ASID professional becomes your design partner, introducing you to new ideas and innovative design solutions, as well as to the entire universe of design resources.
ASID designers have the knowledge and ability to create living and workplace environments that are not only beautiful but also enhance the quality of your life.
NCIDQ
National Council for Interior Design Qualification
Certificate #001906
An interior designer must successfully pass the examination of the council in order to qualify to become a professional member of ASID.